Diablo Action Pistol Orientation Class
All shooters must pass the orientation class in order to get certified to shoot on the action pistol range. DAP orientation classes are held the FIRST Saturday of every month. Shooters are taught range requirements and safety and given an introduction into the games and their rules that are played at the DAP range. After the conclusion of the orientation class, new participants are required to compete in the NEXT USPSA Match the following Sunday (2nd Sunday) of the month and complete this match without disqualification.
* The orientation class is not for brand new shooters/Gun Owners. Participants should be familiar with their guns and equipment and be able to demonstrate a minimum level of proficiency with it. It is recommended that participants spend some time at the public range practicing and getting familiar with their guns and their shooting prior to taking the Action Pistol Orientation Class. The orientation class is not, nor is it intended to be, training of any sort. It is merely meant to show new shooters the Action Pistol Range rules and requirements and to introduce the new shooters to the types of games played on the Action Pistol Range.
Some Orientation Questions
If you have a classification higher than U then you may bypass the orientation class by attending the new shooters briefing at the beginning of every match. You will then be given a DAP Safety Card that approves you for match shooting only.  ARRIVE EARLY for your safety briefing.
At the beginning of every orientation class the ROs will check each participant for the REQUIRED equipment. If you are lacking something you MAY be sent home.
Diablo Action Pistol is primarily a practical shooting club. While we play the IDPA game here USPSA is the main focus of the club and this is the material that is most taught in the class.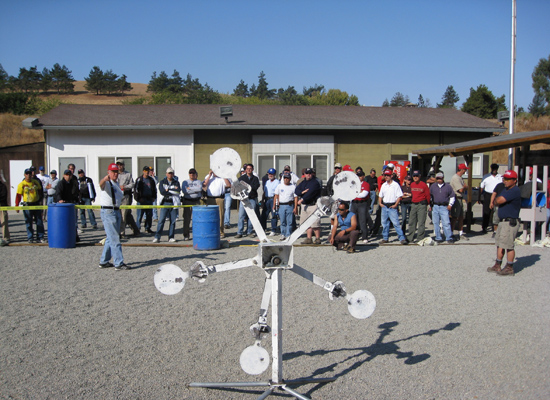 Structured Class & Safety Instruction
Diablo Action Pistol strives to be a VERY safe venue. All ROs and Staff are available to answer any and all questions about the range.
[/one_third]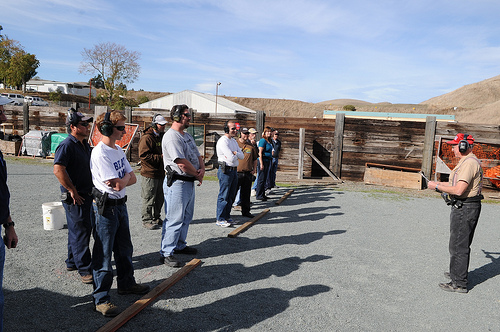 One on One RO Supervision
During the live fire portion of class ROs will stand with each participant to both evaluate the absorption of earlier classroom teachings and to give pointers on technique and safety.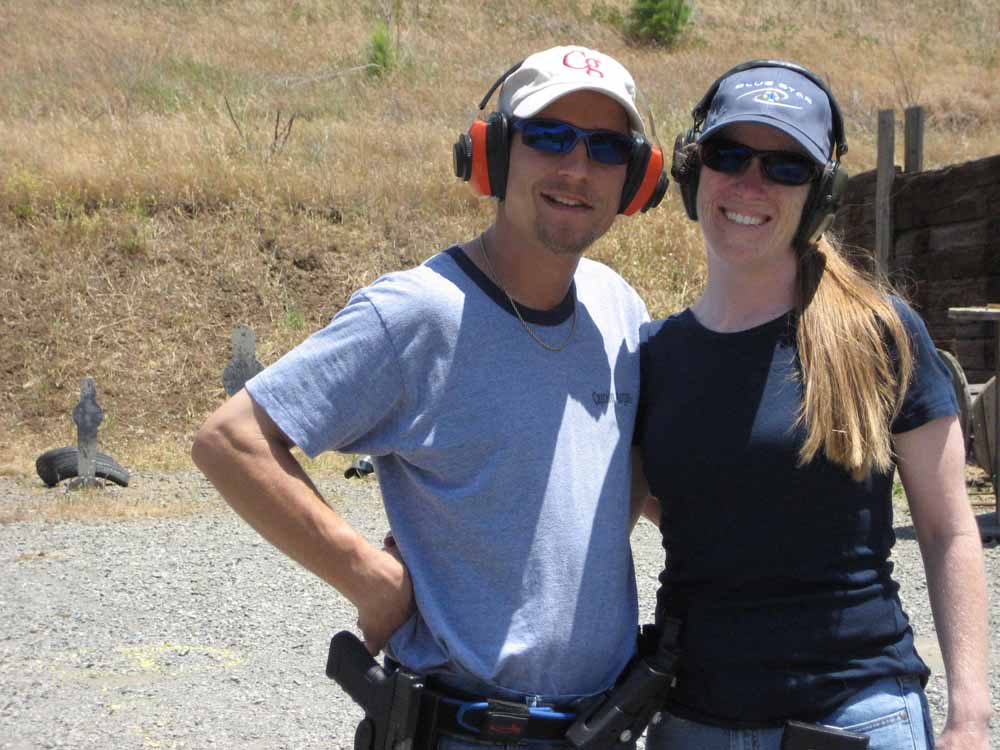 Friendly Staff and Welcoming Atmosphere
Diablo Action Pistol and its staff of volunteers and ROs is always there when you need them. From gun advise to where to shop for parts or a local gunsmith our staff is there for you. You will also see plenty of lady shooters enjoying the sport of practical shooting so dont be afraid of bringing the husband out… there are plenty of guys for him to hang out with!
Register For Class
If you're still here and interested in Action Pistol then read no further.
Click on the button to the right to be taken to our Diablo Action Pistol Orientation registration page where you can reserve your spot in class. Dont wait too long spots fill up fast in the summer months and at times it can be a 2 month wait to get into class.
Thanks for your interest in Diablo Action Pistol! See You On The Range!!
Register For Class