USPSA Landing Page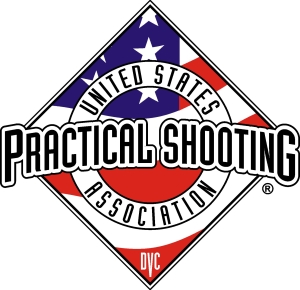 "USPSA," "IPSC," "Combat Shooting," "Action Shooting," "Practical Shooting." All these acronyms and terms derive from practical shooting, and the organization that first began development of the sport—the International Practical Shooting Confederation (IPSC).
IPSC's world and national championships are widely regarded as the official title bouts for shooters in all types of "action/speed/combat" disciplines. The United States Practical Shooting Association's (USPSA) National Championships are considered on a par with the World Championship events because of the organizational and shooting depth present in USPSA.
The basic sport originated in Southern California in the 1950s and was known as "Leatherslap" matches. Very little was standardized. As the game evolved, it became an amalgam of many elements—some old-west fast draw, sometimes an obstacle course to run around and through, some challenges to decide what to shoot and what not to shoot, and more points awarded to heavier caliber firearms.
IPSC (pronounced "ip-sick") was created as an organization in 1976 at Columbia, Mo., by representatives from nine nations where the sport of "combat" shooting was becoming popular. This became known as the Columbia Conference. The term "practical" went into the name instead of "combat" in deference to public image, and Jeff Cooper was elected the first president. Jeff's writings and philosophy of "practical pistolcraft" were highly regarded and earned him the title of "father of the sport."
The intention of the Columbia Conference was to create an administrative body which could develop and standardize worldwide rules for the sport and sanction International matches. It is truly an international organization which today boasts more than 60 affiliated countries.
Member nations developed national sanctioning bodies to administer matches in their own countries, and to hold their own national championships. The United States Practical Shooting Association/IPSC is the sanctioning body within the United States. Within the international administrative structure, the United States is designated as an administrative "region." The president of USPSA, elected by vote of all USPSA members, also serves as "regional director" (RD) for the United States IPSC program.